Michigan Crash Fatality Trends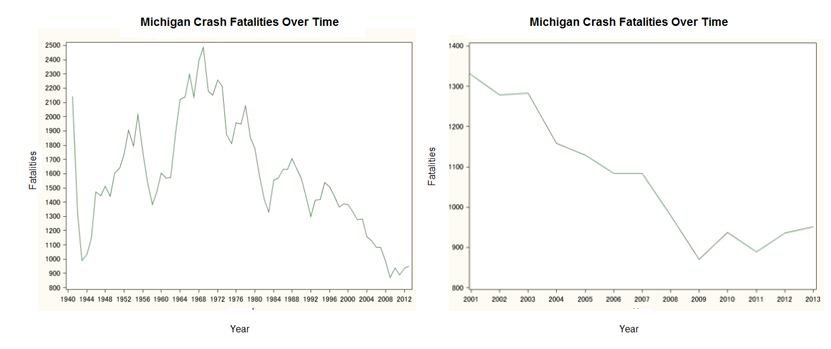 Figure 1: Long-range (left) and recent-years (right) views of Michigan crash fatalities over the last 50 years. The overall crash fatality trend decreased from 1995 to 2013.
Figure 2: shows fatalities from 2001 to 2013 only. Although the overall trend is decreasing, there was a slight increase from 936 fatalities in 2012 to 951 fatalities in 2013 (2%).